ISS News

ISS August 2015 Newsletter
8/21/2015
Crisis PR Management: When Bad Things Happen to Good Companies and People
Yachts sink. Shipyards have financial troubles and get acquired. Accidents occur onboard. None of these scenarios is pleasant to think of, but that doesn't make them go away. Don't let the rumour mill spin your story for you-and turn your customers away. Crisis PR Management: When Bad Things Happen to Good Companies and People is the feature panel presentation of ISS's Annual Membership Breakfast on Wednesday 4 November 2015 in Fort Lauderdale, Florida.
The ISS Fabien Cousteau Blue Award: Celebrating Active Stewardship of Marine Ecosystems
Support for Cogs4Cancer & Sail4Cancer is a Great Example of Industry Philanthropy
ISS applauds the many companies and people who work, and play, in support of those whose lives are touched by difficult circumstance. The elegant nature of our industry reaches out beyond the shores of our day-to-day jobs whether we are sea- or land-based.
Board Member Profile-Diane Byrne

MegayachtNews.com

From the time she took over the then-exclusive "World's 100 Largest Yachts" feature as an editor at Power & Motoryacht in the mid-1990s through to her management of MegayachtNews.com today, Diane M. Byrne has become one of the best-known yachting journalists worldwide. All the while, she has been as passionate about educating yacht owners, buyers, and their advisors as she has about educating the industry itself on ways to grow and expand business.

Spotlight on Sponsorship-YATCO

The Official Search Engine of the Yachting Industry

YATCO is the perennial Gold Sponsor of ISS's website providing comprehensive hosting, design and internet fulfilment. It is through their steadfast commitment that ISS is able to communicate globally, provide platform and voting mechanisms for its awards programs and coordinate member and sponsorship web-based benefits. YATCO uses industry knowledge to build comprehensive technology-based systems. The company's stats are impressive: 650,000 email-registered consumers; 125,000 vessels; 15,000 active central listings; and, 2500 brokerage professionals.
ISS July 2015 Newsletter
7/23/2015
Vote
Within days, ISS Members will receive their invitation to vote for this year's Design Awards finalists. Voting for the world's most outstanding yachts is a privilege of ISS Membership. If you're not an ISS Member, join today. Your vote furthers the legacy of the ISS Design Awards.
The Annual ISS Regatta-A Blow by Blow Account
If you weren't there for the fourth incarnation of the re-booted sailing event where companies in our industry compete against one another in matched 38 footers on the Solent, here's a snapshot of what you missed: Curry Night, Big Saturday Winds, Ken Hickling Walks off a Dock.
A Company or Individual You Know Deserves Recognition
Who among us does not know an individual or company deserving of broad recognition? All ISS Awards of Distinction are open to ISS Membership nomination; many are open to industry nomination. ISS requests that DCA nominations be made prior to 18 August 2015. Click here for the 2015 nomination form
NEW! Student Membership Level
In recognition that university and technical-school students are the future of the yachting industry, the ISS is pleased to introduce a Student Membership Level. This new membership empowers these young men and women to join our global community of hundreds of professionals in the yachting field. They'll be able to meet and network with you, and you in turn might just find the next best intern or apprentice for your needs.
Board Member Profile-Ken Hickling-AkzoNobel

One of the most familiar personalities in the global superyacht industry, Ken Hickling is as well admired as he is erudite about issues our industry faces, and, of course, paint as AkzoNobel's Global Superyacht Business Development Manager. For a decade or more, Ken has worked tirelessly on behalf of the ISS with many years served in leadership capacities, including President, Treasurer, Member of the Executive Committee and on the Board.

Spotlight on Sponsorship-Oceanco

This year again, Oceanco is thrilled to support the ISS Fabien Cousteau Blue Award that honours stewardship of the marine environment, ecosystem, environmental leadership, global oceanic conservation and resource preservation, including integration of environmental technologies and resource management. Oceanco takes pride in having taken a leadership position in the yachting industry in raising awareness to the challenges facing the ocean environment.
ISS June 2015 Newsletter
6/19/2015
We're Having a Party...for 25 Years!
In 1991, The Superyacht Society (SYS) held its first Gala to fete the finest in yacht
design. In 2015, the International Superyacht Society (ISS) holds our 25th Gala celebrating Yacht Design and Leadership. Over these 25 years, custom superyachts of every description have been nominated and revered. It's also become clear that in our unique business-with a clientele envied by most other industries-recognizing extraordinary and innovative talent from crew to corner office is integral to exulting the way we approach the marketplace. Mark your calendar! 4 November 2015. Broward Center for the Performing Arts. 6:00 pm. Awards Ceremony Commences at 7:30. Dinner will follow.
ISS Leadership Award Nominations Open up to Industry
Widely considered the most prestigious of all awards to recognize unprecedented professional and personal achievement, the International Superyacht Society's Leadership Award has feted the most noted industry executives over many years. The ISS Leadership Award is awarded annually to an individual whose "beliefs, values, character, ethics and vision" have led our industry to a better place with more noble and higher missions. This individual is one who regularly and persistently seeks to achieve a higher standard of professionalism in all aspects of conduct in the global yachting industry.
ISS Strategic Roundup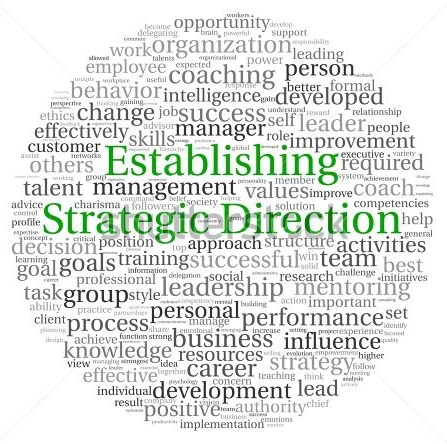 To Ensure Excellence and Sustainability in the Global Yachting Industry-ISS's Mission Statement-our current Strategic Objectives are spearheaded by ISS Board Members. With Member Events and Professional Development well in hand, Ocean Advocacy and An Ethical Industry take center stage.
Far-Reaching Activities
ISS is busy around the world with a wide variety of activities and host of colleagues benefitting from the collaborative effort of sailing together, in educational forums and dining, drinking and dancing to benefit a worthy cause.
Board Member Profile-Jill Bobrow of Yachts International and Jill Bobrow Associates LLC

Jill Bobrow has had a long career in yachting journalism, the marine industry, and publishing. She is Editor-At-Large at Yachts International magazine. Previously she was the Founding Editor of Boat International USA and Editor-in-Chief of ShowBoats International. She also is the Director of Jill Bobrow Associates LLC, an independent consulting company and President of Concepts Publishing Inc. She

has authored or co-authored more than 20 books.

Spotlight on Sponsorship-Global Marine Communications (GM)

Today, GMC is a widely recognized partner for superyachts and the superyacht industry alike and for many years has sponsored ISS's popular METS Membership Mixer. GMC's story is one of an owner recognizing a need and turning it into a global brand that has enabled Internet onboard to move from a novelty to luxury to necessity.
ISS 2015 April Newsletter
4/15/2015
New YachtInfo Goes Even More Global: Singapore, Antibes, Genoa
Designed to foster professional development in collaboration with the superyacht industry's leading association and event organizers, over the next few weeks you will be able to take in a YachtInfo Seminar in Singapore, Antibes and Genoa. If you're at the Singapore Yacht Show, be sure to join us for the ISS Membership Mixer on the 24th.
Superyacht Charity Ball for Sail4Cancer only Days Away
April has come round quickly and the 1st Annual Superyacht Charity Ball is only days away. Ready for the 'holy trinity' of Dining, Drinking and Dancing, 350 have already bought tickets. Event sponsors Awlgrip, Clyde & Co, Döhle Yachts, MTN, Pinmar USA and Sunsail Events have propelled us even closer to our event target of £25,000.
Register for the 2015 ISS Yacht Design Awards and Awards of Distinction
Builders, Architects, Designers, Industry: It's time to make your vessel registration for the 2015 ISS Design Awards along with nominations for our Awards of Distinction. For the 25th time, help us celebrate the best of our industry's design and talent.
Talent Outreach in Today's World
We as an industry are increasingly focused on attracting the next generation of yacht owners. However, we need to be focused simultaneously on attracting the next generation of boat builders, designers, and more, to ensure our industry continues to thrive. Diane Byrne comments.
Read more...Talent Outreach in Today's World.pdf
Board Member Profile -

Captain AJ Anderson of Wright Maritime Group

Captain AJ Anderson has 40 years' experience as a Merchant Marine Officer. AJ holds the post as Chief Executive Officer of Wright Maritime Group. Having participated in the MCA's Large Yacht Code Working Group during the LY2 re-write, AJ continues to serve on the Cayman Islands Ship Owner's Advisory Council. AJ has been an ISS Board Member for 168 years (well, almost this long) and serves as the ISS Technical Committee Chairman. AJ has been a member in the ISS ethics initiative and continues to work in the development of best business practice guidelines for the industry.

Spotlight on Sponsorship-Westrec Marinas

Years ago, with Westrec's support, ISS created the first of its esteemed Awards of Distinction: the Distinguished Crew Award. To this day, Westrec is an essential part of presenting the award at the International Design Awards Gala, held each year the opening night of the Fort Lauderdale International Boat Show. As one of the world's largest owners and operator of marinas and marine-related businesses, Westrec Marinas provides professional management services to its owned properties, affiliates and consulting clients throughout the world.
ISS 2015 March Newsletter
3/13/2015
Celebrating the Silver Anniversary of ISS's Awards
For 25 years, ISS has feted the very best design and leadership the superyacht industry has to offer. We are exceptionally proud to have spearheaded the celebration of yacht design and the recognition of industry leaders. Help us celebrate this incredible anniversary! Vessel registration is open. Nominations for Awards of Distinction are underway. Be one of the countless supporters who over the years have enabled ISS's peer-reviewed programs to develop, mature and flourish.
YachtInfo Returns to Antibes, Debuts in Singapore
YachtInfo, the perennially popular seminar programme that the ISS delivers in collaboration with partner associations and event organisers around the world, will be found in three separate locations in April. With support from the Asia Pacific Superyacht Conference in Singapore, we are presenting two topics within the overall conference programme. Then back in Europe, seminars will be delivered in conjunction with both the MYBA Charter Show in Genoa and at the newly created Antibes Celebrates Yachting event that replaces the Antibes Yacht Show.
SMART Yachting
The aim of Smart Yachting is to demonstrate that the (super) yachting industry can and does continuously reduce its environmental impact. The SMART Index is being developed by a technical committee based on strident criteria. Similar to the LEED designation for buildings, SMART yachts are the ecological wave of future yacht design and operation
Speaking with One Voice - Associations are Moving in Ever Greater Alignment
With a singular mission to increase the number of people who participate in the Superyachting Lifestyle, the Associations Alliance communications workgroups continue their efforts on cohesive messaging through four models: B2B (Business to Business), B2C (Business to Clients), B2G (Business to Government), and B2M (Business to Media).
Board Member Profile: Costas Charalambous, GMC

In a unanimous vote during its Annual Miami Board Meeting, the ISS Board of Directors appointed Costas Charalambous of GMC to fill a two-of-three year term vacancy. Per its Bylaws, any Board vacancy is filled by the balance of the remaining Members of the Board. Charalambous has been a long time ISS member, was recently on the 2015 Ballot and has positioned GMC as a perennial ISS Sponsor, mostly notably of its Annual Membership Mixer during METS.

Spotlight on Sponsorship: Robb Report

For almost 40 years, Robb Report has celebrated the lifestyle passions and luxury products that shape the personal and business lives of the ultra-affluent. With insightful, eloquent writing and rich photography, Robb Report is unmatched at capturing the essence of a life well lived by today's connoisseurs. Robb Report only features the world's finest brands, products, and services: the ideal environment for Superyachts to showcase their own storied brands and reach an ultra-affluent audience of potential yacht buyers.
ISS Presents Superyacht Charity Ball for Sail4Cancer
3/9/2015
The ISS (International Superyacht Society) is pleased to announce its 1st Annual Superyacht Charity Ball with proceeds to benefit Sail4Cancer. Being held at St Mary's Stadium, Southampton Football Club, arrival is scheduled from 18:30 with carriages at 01:00. Black tie is preferred and a live band (supported by a DJ) will round out a great evening of 'dining, wining and dancing'. Tickets are £55 each, £400 for a table of eight. There are sponsorship opportunities; already Awlgrip, Döhle and Sunsail have come aboard.
For more information click ISS Presents Superyacht Charity Ball for Sail4Cancer.pdf
ISS Board of Directors Unanimously Votes Costas Charalambous of GMC to Fill Board Vacancy
3/2/2015
The ISS (International Superyacht Society) is pleased to announce that in a unanimous vote during its Annual Miami Board Meeting, the ISS Board of Directors appointed Costas Charalambous of GMC to fill a two-of-three year term vacancy. Per its Bylaws, any Board vacancy is filled by the balance of the remaining Member.
For more information click ... 2 March 2015-ISS Board of Directors Unanimously Votes Costas Charalambous of GMC to Fill Board Vacancy.pdf
ISS 2015 February Newsletter
2/10/2015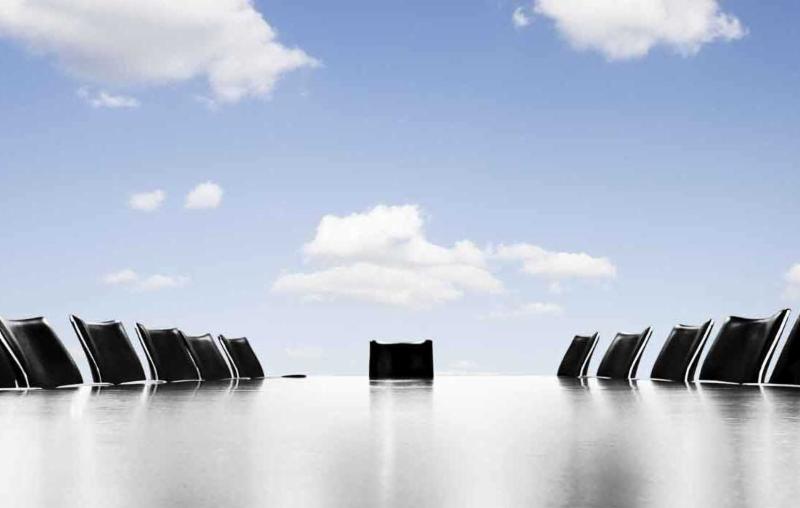 The Results are in! Announcing the Newest ISS Board
Bransom Bean, Dorien Bilterijst, Diane Byrne, Sylke auf dem Graben, Simon Harvey, Matthew Johnson, Michael Moore and John Venables have been elected to the ISS Board for a three-year term. Representing Europe and America equally, Australia and the Pacific Rim are back on the board thanks to Johnson's success run. Voting is a privilege of ISS membership; be sure you're current for next year.
Palm Beach Italian Design Forum
Robert Silvani of Morgan Stanley is presenting the 2nd Annual Forum discussing the future growth of superyachts in Palm Beach County, this year with a focus on Italian Design. Last year's program, focused on Italian Builders, was a huge success. ISS is delighted to provide an executive point of view of the global market and to help craft the event.
Members Talk ISS Membership Benefits
People often ask what the benefit is of being a member and so we thought it would be good to ask some current members what they think.
ISS presents Superyacht Charity Ball
It's great when we can harness the energies of our members and industry colleagues to make a difference outside our daily work routine and this April the ISS is stepping up for a very worthy cause. Sail4Cancer specialises in delivering respite care to families burdened with serious and often terminal cancer by taking the whole family sailing for a day. A few minutes on
http://www.sail4cancer.org/
shows what a benefit this is and for the past two years the ISS Regatta has had Sail4Cancer as our official charity.
Board Member Profile: Matthew Johnson, Muir Engineering Group
ISS is delighted to welcome Matthew Johnson to the Board. Voted in for the 2015-2018 term, Matthew is Managing Director of Muir Engineering Group Pty Ltd. He brings the voice of Down Under to the ISS Board and as Vice President of AIMEX & Superyacht Australia, his insight is prized for ISS's Strategic Objectives and as part of the Association Alliance.
Spotlight on Sponsorship: Tahiti Tourisme
Tahiti Tourisme is dedicated to promote the Islands of Tahiti around the world. As a Platinum Sponsor of the ISS's 24th Annual Gala in October 2014, Tahiti Tourisme proudly brought their 118 islands to the most prestigious audience representing the global large yacht world. A cornerstone of their expanding strategy to attract superyachts to their sensational destination, a close collaboration has taken root between us both.
ISS Announces 2015-2018 Board of Directors
2/6/2015
The ISS (International Superyacht Society) announces its 2015-2018 Board of Directors and Past Presidents Council. For the current year and based on a democratic voting system, ISS members have awarded eight Board positions for three years for the 2015-2018 term.
To read more click the following link 6 February 2015 ISS Announces 2015-2018 Board of Directors (2).pdf
ISS 2015 January Newsletter
1/20/2015
Global Representation for a Smaller World
The 2015 ISS Board of Directors election is fully underway; each year, one third of the 24 seats are open. Since its inception in 1989, ISS has honored its original mandate: that ISS members determine who and how the organization operates. If you are a member and haven't voted, we'll send you the ballot. If you're not a member, join today.
2015 ISS Events
Networking. Working. Educating. Sailing. All part of ISS's 2015 Calendar of Events. Join us around the globe for our growing number of activities ranging from YachtInfo in Asia, Europe and America to sailing on the Solent in June and all our Yacht Show events from Member Mixers to the Annual Gala, this year celebrating 25 Years recognizing Design and Leadership excellence.
Putting Superyacht Business Principles into Practice
Doing the next right thing is the right thing to do. On behalf of our business, ISS has convened industry leadership, drafted a guiding set of Principles and offers an easy opportunity to read the final Ethics Presentation and sign yourself up. Go to the ISS website
"to Read Business Principles"
and click
"Sign Me Up"
.
The Partnership Called Sponsorship
With the lion's share of funding for ISS programs coming from sponsorship-which complements our growing membership-ISS works closely with every sponsor to ensure exceptional ROI. The great global superyacht brands are perennial supporters while new sponsors help us create an expanding number of activities and awards.
Corporate Member Profile: Jones Boat Yard
Jones Boat Yard, Inc. is the precedent-setting spark that's helped ISS's membership start 2015 with a bang. Signing on as a 2-year corporate member, the yard is close to celebrating their 100th anniversary in 2017. More, they won ISS's Best Refit of the Year in 2014 for their work on the 60m Abeking & Rasmussen M/V DREAM.